UK Football Betting Laws For 2023
If you have read our resource information thus far, then you already know that it's actually legal to bet on soccer in the United Kingdom. UK soccer betting laws are much more relaxed than USA soccer betting laws. However, where the UK might have actual freedom in its overall sports betting structure, you better believe that "structure" is still the operative word. The UK sports betting world is heavily regulated and this makes many football aficionados fearful about what's potentially coming down the pike that will affect their options. Soccer betting laws in general is a complex topic and not one that everyone is comfortable with.
Let's discuss a few specific aspects of the UK's gambling and gaming culture and see if we can better explain the climate of the Brits.
THE ROLE OF THE UK GAMBLING COMMISSION
Rather than leaving legislative and prosecuting powers in local hands, the Brits did what they have so often done: They centralized the structure. In accordance with the Gambling Act of 2005, which will be discussed below, the UK created the Gambling Commission. This is the regulatory body that covers most of Great Britain's gambling, including horse racing, poker, and sports betting. You can learn more about this governing boyd at the UK Gambling Commission official website.
It was proceeded by the Gaming Board, but the nation wanted something stronger with their newer Act – a 200-member committee that would oversee gambling throughout the nation, with the aim of keeping crime out of gambling. That's basically what it's all about with the UK; they simply want to keep gambling clean.
Top Online Sportsbooks To Bet On 2023 Football Games Legally In The UK
Each of these sportsbooks are legally liicensed and offer excellent bonuses for new players looking to bet on soccer.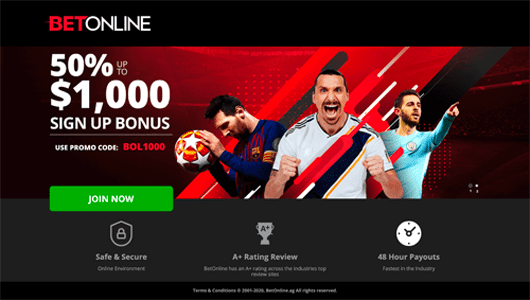 Betonline Sportsbook 50% Signup Bonus
UK soccer fans will appreciate the way BetOnline makes it a priority to provide comprehensive coverage of soccer events, teams and players through their competitive betting lines and odds. All players will receive a 25% match bonus up to $1000 on all deposits they make for the life of their account. You can also bet on soccer using their mobile sports betting app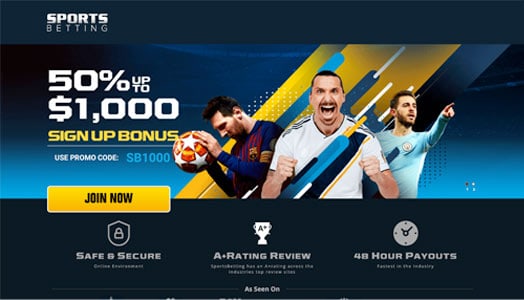 Sportsbetting.ag 50% Signup Bonus
SportsBetting.ag is a UK friendly sportsbook that delivers a great range of betting lines, odds and live betting features for soccer fans. Like their sister site - BetOnline, they offer the 25% up to $1000 lifetime bonus on all deposits made into your a count. They are licensed out of Panama City, Panama and are white listed by the UK Gambling Commission.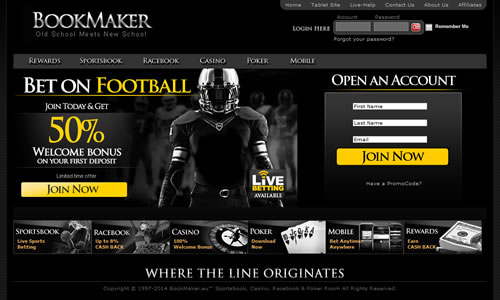 Bookmaker 100% Signup Bonus
Bookmaker Sportsbook is a premium destination for UK residents interested in legally betting on soccer online. They have been providing their betting services to players since 1997, and offer new players a nice 100% match bonus up to $300 on your first deposit. Soccer events are covered very well at this site with highly competitive betting lines, odds and paylines.
THE GAMBLING ACT OF 2005
Gambling had been legal in limited fashion in the UK since 1960, but 2005's Act from Parliament set out to control and legislate all forms of gambling in the UK. It seeks to have all gambling houses and sites licensed and regulated. Again, the main objective here, according to lawmakers, is to prevent crime from taking root in gambling or allowing gambling to support criminal activities, as well as provide a safe gambling environment for players. In other words, by licensing and regulating gambling, the UK is hoping to keep mafia types at bay. This first big move to regulate gambling in the UK for both land based and remote gambling took place with the Gambling Act of 2005.
Another big point of interest with the Act was to ensure that gambling was kept fair and that it protected children and those deemed vulnerable from being exploited.
THE GAMBLING ADVERTISING AND LICENSING ACT OF 2014
Have taken effect on the first day of December, the UK has released a new series of laws involving gambling, known as the Gambling Advertising and Licensing Act of 2014. This has caused a collective gulp and gasp from the legal soccer betting world. Are they going to further regulate the industry? Are they going to exclude soccer betting? From what we can glean, these are routine changes made to the current structure which will allow for tax revenue to be more easily taken from gambling enterprises. For instance, a new regulation is that offshore gambling operators will be hit with a 15% POC (or Point of Consumption) tax. This should come to no surprise to anyone within the UK. From your mail to your mash, the United Kingdom is a tax-heavy place.
The aforementioned change, along with other potential changes, might end up having some type of effect on the market. For instance, sportsbooks from outside of the UK might decide not to operate within the UK, thus giving UK citizens fewer options for their soccer betting. But this is perhaps the biggest change to worry about. As a result, the market will shift and more UK-based sites will come into existence, so don't worry.
Overall, UK laws for betting on soccer will remain relatively unchanged. While a new tax will be imposed, there will no further regulations for sports betters to worry about. And if there are, we will be the first to break the news to you.